She's a brilliant comedian too, but I want to say something that isn't said enough. She's stunning and I love comedy skits.
Melissa is a laugh a minute and so striking in the black dress she wore in 'Spy', I just had to draw this scene.
This is the moment in the film where Melissa's character, Susan Cooper transforms from the awkward cake wearing 'lunch lady' – as Ford calls her – to the rule breaking, powerful, sexy agent in black.
It's one of my favourite scenes.
Melissa McCarthy can do anything
I have a newfound celebrity crush on Melissa. Ever since I saw her play Sean Spicer on Saturday Night Live, I decided her talent knows no bounds.
Her comedy style may not be everyone's cup of tea, but I just find her easy to watch. Especially when you've had a stressful day.
The film Spy maybe 3 years old now, but I'm still playing catch-up with her work on IMDB. Of everything I've watched, Spy is definitely the best. I think she is paired with the exact right actors and to show off her comedic talents perfectly.
She's a perfect mixture of the innocent, lovable colleague to the power female boss we're all routing for.
I like Life of the party and The Heat too. Weirdly, I'm likely the only Melissa fan who doesn't like Bridesmaids. I prefer the sassy boss-like Melissa, where she completely owns these name-calling rants with the person acting opposite her.
This is why Spy is the best! Melissa and Rose Byrne make comedy gold.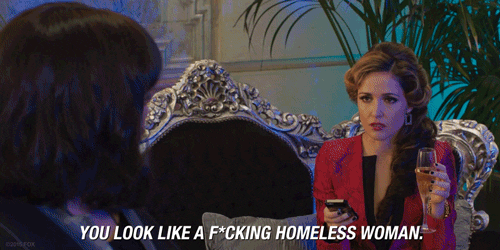 Drawing Melissa McCarthy
I started drawing this at about 7am in the morning and it took me over 4 hours to do. I'd been meaning to draw Melissa for a while. I had a bit of a stressful time last month and I find drawing really therapeutic.
Well almost all of the time…
Drawing Jason Statham was much harder and took the longest. You think know what someone looks like until you start to draw them and they have very differently shaped features to what you expected.
I'm not 100% happy with Jason BUT I do have plans to draw him again and I'll do a better job then.
He's pulling a facial expression he doesn't normally pull, this happens a lot in my drawings. Have you ever paused a video and noticed that the person doesn't look like themselves? It happens a lot when you're drawing someone or something and there's no working around it.
But drawing Melissa came quite easy to me <3
I started with her eyes. She has such pretty eyes and hair. Then the dress and it all fell into place. It only took me half an hour to work on that part of my drawing.
If someday as if by magic she sees this, through the power of social media I want her to know I'm a die hard fan and she should definitely make more films with Jason Statham and Rose Byrne 🙂
-Siobhan
@SiobhanLHancock